Port Huron Northern High School
Class of 1967
ANNOUNCEMENTS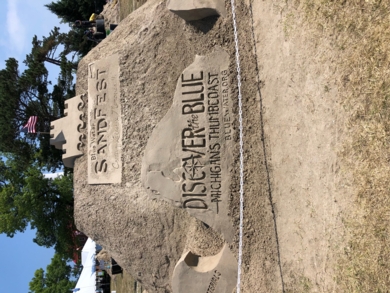 Hello Classmates,
Hoping this announcement finds you well wherever you may be at this time. (I am finding sunny Florida just fine for myself as I watch the weather reports from up north!)
We wanted to update you on the class reunion which is coming up on August 4-6. Not far away at this time and ready to launch. So, if you check out the blue bar on the upper lefthand side of the homepage, you will see "55+1" at the bottom: just above "Member Functions." This is where you will find the reunion information and registration format. So, as I said earlier, let's make this a great reunion. We are hoping to see a lot of you and catch up on where you are in life these days.
We tried as best we could to keep prices in line with our events and we think we have done so. Too bad we don't have the 1967 price levels for this reunion, but that is not to be. Here are a few things to remember as you go forward with your registration.
1. We will need some volunteers to help with registration for the Huron Lady Cruise and the Port Huron Golf Club dinner banquet. Please contact either myself or John as to your availability for this important function.
2. The Huron Lady cruise has a limited amount of passengers, so please make sure to register as soon as you can do so. Early registration is always advised as it helps immensely with our planning and attendance counts.
3. The Sand Festival is an event starting on Saturday, August 5 from 10 A.M. until 8 P.M. And then continuing the next day, Sunday, August 6 from 10 A.M. until 4 P.M. Tickets are $6.00 per person and they also provide free trolly service to and from the event. No worries about parking. Check out the website where you can obtain your tickets on-line: bluewater.org. This looks like a lot of fun with a lot of activities.
4. And lest I neglect my duties, we continue to be thankful (a lot) for donations past, present or future from those of you who can do so!
5. Reunion dates are August 4-6, 2023.
We are excited to be there and hope you will be as well. I know that I owe Laurie Irwin a drink and I am sure I promised this to others as well. So many thanks (once again) to those who came before us in planning this venue. It is a privilige to be of service to you in this manner.
R. Dale Adcock
John Kennedy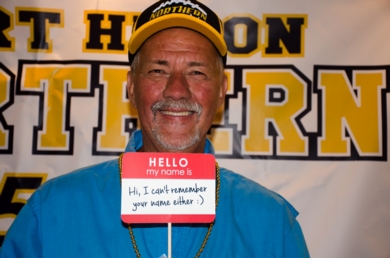 Enjoy watching the videos from 2017. Please stay in touch through the website and plan to attend our next reunion. Scroll down for more information.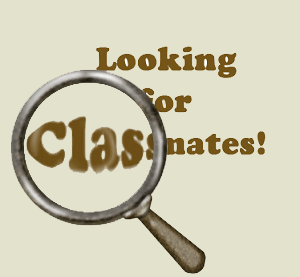 WE NEED YOUR HELP. Go to Missing Classmates tab, top right and personally contact anyone you know. Also, if you have any information about a classmate, (married name, last address, local relatives, etc.) use the Contact Us tab at the top and we will try to find them.