Port Huron Northern High School
Class of 1967
ANNOUNCEMENTS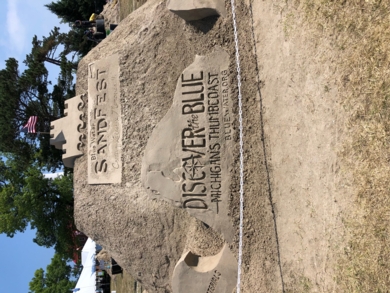 Hello Fellow Classmates,
By now, we should all be home after having attended our 55+1 Class Reunion. We had classmates from as far away as Washington, Missouri, Arizona, New Jersey, and Florida. I think that everyone who attended had a really great time and for those who did not make it, we missed catching up with you.
I was very moved by those who attended and were under such restrictions due to health and age. They did not want to miss it and made such an effort to be there. It was great that they could come. You know who you are, so I won't list any names. Very courageious, all of you. And need I say, what a talk our class President, Jim Schnackenberg gave. Thank you Mr. President!
Everything went as planned with the exception of a slight delay in the slide presentation. Technical difficulties. My first response was to go and find a "kid" somewhere. I did and he was so helpful. At another point, we had five "kids" surrounding the projector and it got running. I reminded them that we were raised using a Mimeograph machine, to which they all responded: What is that?
Anyway, lots of fun with memories past and present. I am not sure how it will be done, who will rise to the occasion or where it will take place, but let's keep up the hope that we will have a 60th. That is only four short years away. I have to make sure and give a special thanks to Christine and Dan Crocker for the Veteran's Ceremony and the printed programs as well as Mary and Mike Whaling for their assistance and guidance, as well as the slide presentations for our veterans and those who have passed on before us. Lots of secret, behind the scene "angels" as well.
In the meantime, we are going to spend some time updating the website page with new items, photos and data. It will be a challenge and a learning curve, so be patient as we proceed with this one. For now, please continue to use the site. It has been such a great tool for us.
Nothing but the very best to all of you.
R. Dale Adcock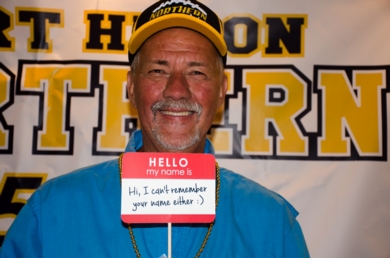 Enjoy watching the videos from 2017. Please stay in touch through the website and plan to attend our next reunion. Scroll down for more information.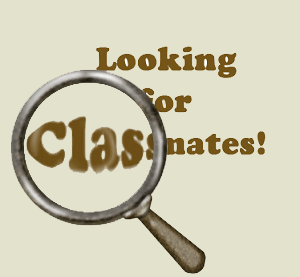 WE NEED YOUR HELP. Go to Missing Classmates tab, top right and personally contact anyone you know. Also, if you have any information about a classmate, (married name, last address, local relatives, etc.) use the Contact Us tab at the top and we will try to find them.