Port Huron Northern High School
Class of 1967
ANNOUNCEMENTS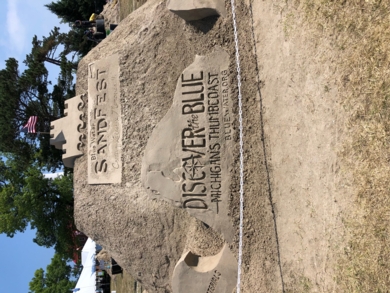 Dear Classmates,
Well, here we are, only a short number of months away from August 4 and our upcoming class reunion. I say a short number of months because I, like so many others, am learning how quickly time seems to pass us by. Seems like I was only seventeen years old just a short time ago. I well remember walking into my new school, an unknown senior, that first day of Fall semester, 1966. (Great memories by the way!)
So here are some updates for you. Because we booked our Huron Lady Cruise back in 2022, it appears that those rates will pretty much stay the same. We are still working on getting prices for the banquet and other miscellaneous items. Those who planned all of this for the last gathering, did an incredible job. For this we are grateful, as they provided us with a roadmap to follow. We will keep you posted as often and as quickly as possible as to final costs and signing up for the reunion.

I have to also share a couple of things with you that continue to cross my mind as we approach August. I grew up in a household where I was always reminded to turn off the lights when not in use. "When not in use, turn off the juice!" my father would always say. I had one other reminder from my father that I have carried with me all of my life: "You only have so many chances in your lifetime to make things happen!" This was one of my father's greatest lessons for me. So, let's make things happen. Let's make this a reunion to remember. Time does pass us by so quickly.
And lastly, we have been receiving contributions now and then for this reunion and we appreciate them a lot. They really do go far with the costs and help with the final pricing for the event. Please help as you can do so.
Hoping most of all that wherever you are, life is being good to you.
R. Dale Adcock and John Kennedy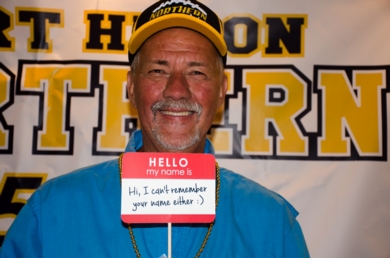 Enjoy watching the videos from 2017. Please stay in touch through the website and plan to attend our next reunion. Scroll down for more information.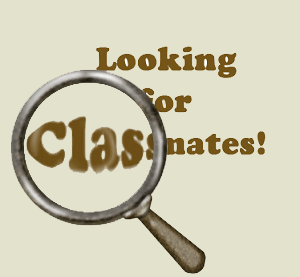 WE NEED YOUR HELP. Go to Missing Classmates tab, top right and personally contact anyone you know. Also, if you have any information about a classmate, (married name, last address, local relatives, etc.) use the Contact Us tab at the top and we will try to find them.