Port Huron Northern High School
Class of 1967
ANNOUNCEMENTS
Dear Fellow Classmates,
I wanted to post an update to let you know where John and I are with the planning stages for our next class reunion. There will be a lot going on with this planning and we will try to keep you up to date as we journey on toward the big day. Look for some more information sometime in August.
So far, we are looking at several venues for the reunion such as the banquet, excursions, down time and gathering time. Some of them will be the same as in the past since there was such a great turnout and the venue was perfect for us. Some will be new.
If anyone knows the whereabouts of classmates who are not signed up on the class website, please encourage them to do so. It would be great to connect with them after all of these years. Oh, and we will continue with name tags. Two things are increasingly important in my life: name tags so I remember who I am as well as others and large print so that I can read those tags!
Please also note that we have made a change for the contact and address under "Make a Donation." Donations are strictly voluntary, but they help a lot with start-up expenses such as deposits and such. Every little bit helps and this also helps reduce the overall cost of the event for everyone. You will find the "Make a Donation" area on the left hand side of the website page.

Here is hoping all is well for everyone wherever you may be at this time. Stay healthy and safe!
R. Dale Adcock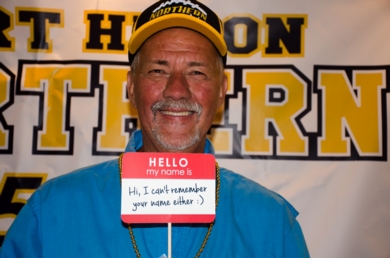 Enjoy watching the videos from 2017. Please stay in touch through the website and plan to attend our next reunion. Scroll down for more information.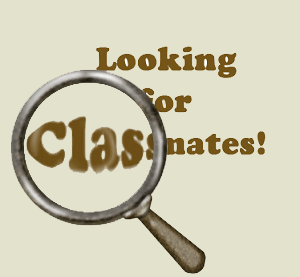 WE NEED YOUR HELP. Go to Missing Classmates tab, top right and personally contact anyone you know. Also, if you have any information about a classmate, (married name, last address, local relatives, etc.) use the Contact Us tab at the top and we will try to find them.